Hi there and welcome! Most of you who follow my blog Pure By Accident (now

A July Dreamer

) will know that it previously had the URL of

The Myrabev Lif

e blog. I was devastated when I lost all my followers and comments but also my little title (Myrabev) so I decided to start another blog with the same name.


Most people who came across my other blog used to ask me what Myrabev stood for and what it meant? The simple explanation is this, I had/have a special someone who means the world to me so I decided to take the special someone's name and mine and combine it. I used the special someone's surname and my first name to come up with ::Myrabev:: and that is the long and short of it.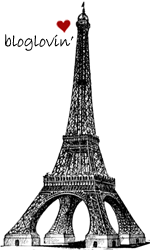 ::The Myrabev Life:: blog which will manly focus on my relationships, Book Reviews, Health and my Personal confessions as well as occasional lifestyle tips. And there you have it, The Myrabev Life blog is born and I can not wait to share this journey with you all.

For those who still have the old url's for my social networks please update your bookmarks with the below.



Labels: blogging, Off-Saturday