When I started blogging I had so many ideas of what I wanted to call my blog, as months went on found myself in need of a new name because I did not feel the name I had for my blog fit who I was (am) at the time and/or what I wanted to portray. My main blog AJD was originally called 'Myrabev's world' this quickly changed to 'Myrabev against the world' then changed to 'purely-by-accident' (I am sure I have skipped a couple of names in there). I stayed with PBA for almost 9 months before I decided to change it to AJD. Now what I did not do before changing my blog name and URL was research, I think if I had researched this thoroughly I would not have experienced the heartache of every new blogger 'losing comments' and 'losing followers' – I know people say if they were true followers they would have found you and moved with you but it's kinda hard when the URL does not work and due to too many name changes people do not know what to search for. Anyway here are some of'do not do' tips for new bloggers (even the oldies who might not know).
Google+ comments:
If you have installed and use google plus comments do not and I repeat do not change URL before switching the google+ comments option off first. I did receive the warning but I did not fully understand it and I was eager to change the URL to match my blog name. I lost all my comments (even if there weren't that many) but I was utterly devastated, I felt like I had lost the connection with my readers, some had shared some wonderful thoughts with me and that was the most important part, the message in those comments not necessary the comment themselves to be honest.
Bloglovin:
If you change your blog URL make sure you e-mail bloglovin helpdesk and inform them of this change, obviously they will do security checks which prove you're the owner of the said blog but it's totally worth it because if your blog URL does not match your bloglovin URL it becomes a problem of soughts e.g. none of your posts from the URL will be displaying.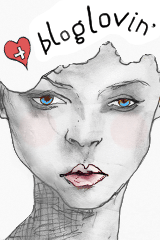 Other social media:
Remember, who the tweets with the old URL will become invalid in that if someone clicked on them they would go nowhere. Remember to go back and change the URLs (if possible) hence important to do this at the beginning or not at all. If other networks depend on your 'old URL' they will no longer be able to reach you so it's important to be mindful of this.
These are my three top tips of what not to do or what to be aware of when changing URLs etc. What are some of your tips of what not to do?
Labels: anniversary, blogging